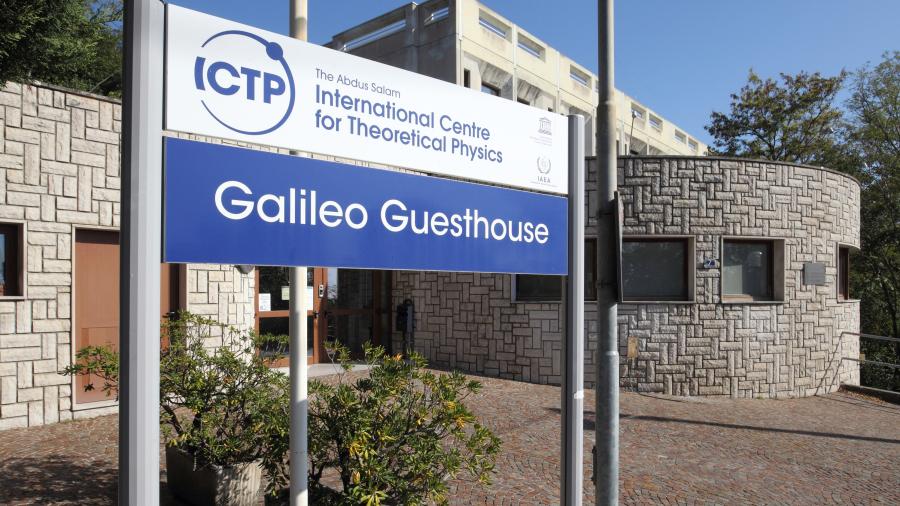 Galileo Guesthouse
Via Beirut, 7, 34151 Trieste
close
Galileo Guesthouse
Via Beirut, 7, 34151 Trieste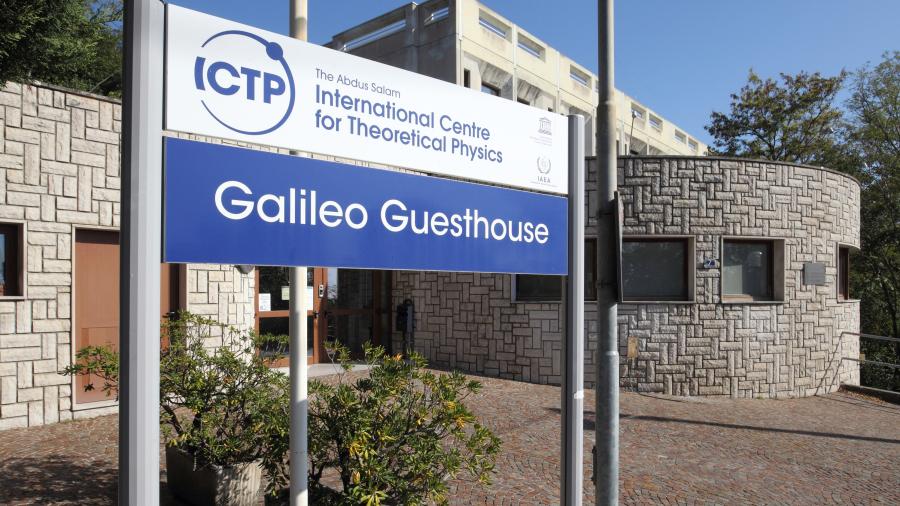 The Galileo Guesthouse is located on the ICTP campus behind the Enrico Fermi building. It houses about 50 rooms. All rooms have a refrigerator, air conditioning, writing desk and internet connection; towels and bed linen are provided. Housekeeping is done on a daily basis.
Capacity: The guesthouse can accommodate more than 70 ICTP visitors.
 Facilities:
 

laundry room 

reading area 

meditation room 

common area equipped with vending machines, a microwave oven and kitchen facilities for a limited use. 

lecture rooms and meeting rooms 
Guests may use the Adriatico cafeteria and/or the bar and cafeteria in the Leonardo building for lunch and dinner.
The guesthouse has a small, private parking area.
Room rates (in Euros):
En-suite room, two single beds: 50/night (for single person or single plus guest)
A child's crib can be added on-demand, at no charge (maximum one)
Sharing accommodation in en-suite room, two single beds: 35/night per person
Contact: 
Via Beirut, 7, 34151 Trieste, Italy 
Tel: (+39) 040 2240 113 Switchboard or 040 2240 + extension / 040 224 496 (only for private incoming calls)