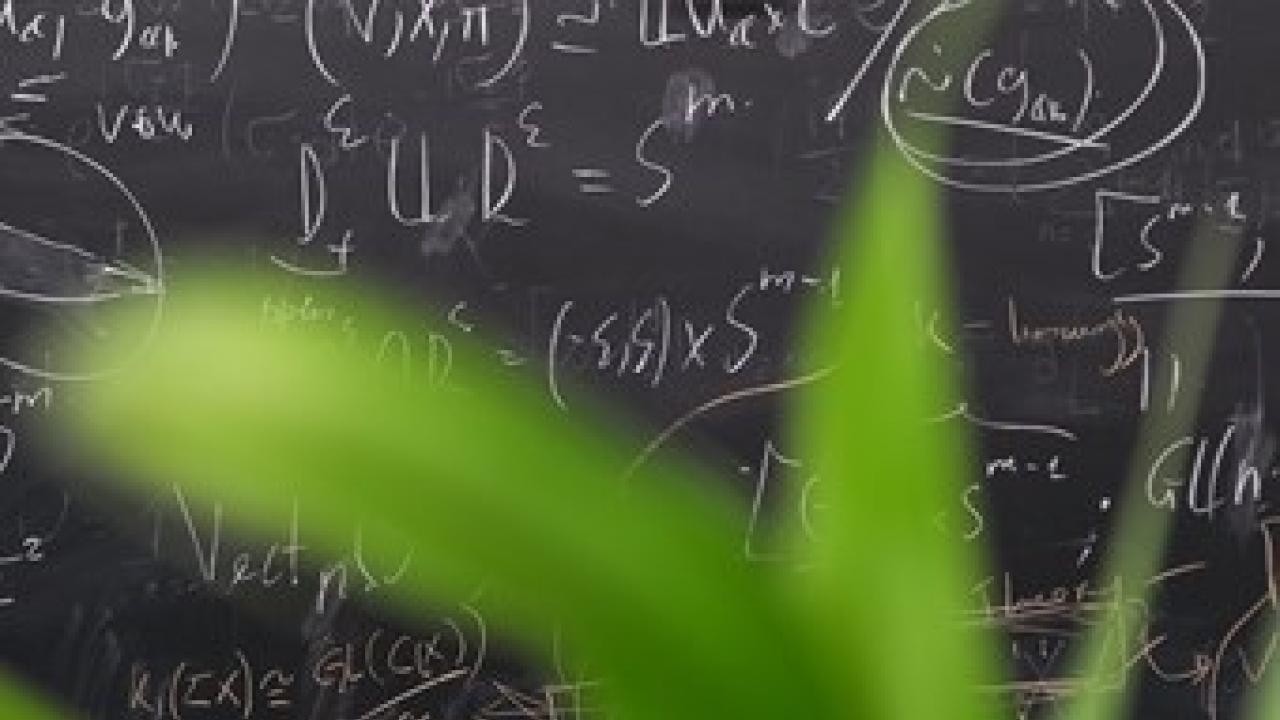 PLEASE NOTE: all coverage of ICTP's actions in response to the COVID-19 virus are now being posted on a dedicated website.
14 March Update
The Italian Civil Aviation Authority has ordered, as of today 14 March 2020, the temporary closure of the following airports: Milano Linate, Bergamo Orio al Serio, Verona, Firenze, Roma Ciampino, Reggio Calabria, Brindisi, Trieste and Treviso. Cargo and emergency flights will be guaranteed.
_______________
13 March Update
In view of the current COVID-19 emergency, ICTP has decided to close all of its buildings and disable the badges until 25 March or further notice.

If you need to enter a building in order to pick up documents, you should call the Security Guards (040 22 40 606) or send a message to 'secur_mb@ictp.it' in order to request this.
If you have any questions about ICTP's COVID-19-related actions, please email us at Coordination-COVID-19@ictp.it
_______________
A decree issued 11 March by the Italian Government says that any movements outside the home are restricted unless motivated by: work, health, or urgent need (including food shopping). If you leave your home, you are required to carry a self-certification form with you.
If law enforcement stops you, they will check your completed form or furnish a copy of one if you do not have one with you, to be completed and signed on the spot. Please always carry a form of ID. Any declaration you make regarding the purpose of your movement must be truthful and verifiable.
In light of this new decree, physical access to ICTP is strictly limited; those who need to access any buildings must contact the ICTP guards via the main entrance of the Leonardo Building. Most ICTP staff and scientists are now teleworking until 3 April.
_______________
ICTP has decided to cancel all conferences, schools, and workshops taking place on its Trieste campus
until mid-June; seminars are canceled until further notice.

Degree programmes are currently offered only online. Diploma students are encouraged to contact their coordinators, while ICTP PhD students and postdocs should feel free to contact their supervisors with any questions about the situation in Italy and at ICTP.
Until 3 April, all ICTP scientists and staff are teleworking.
Guidance and assistance regarding COVID-19 can be sought by calling phone number 112 (hotline of the regional health services, also in English).
 
 
 
 

ICTP is undertaking the following precautionary measures to protect staff and visitors as much as possible:

According to national and regional directives, individuals who have been in countries at risk (China and its administrations, Hong Kong, Taiwan, Japan, South Korea, Singapore, Malaysia, Thailand, Iran) or Italian municipalities in the so-called red zone must stay at home for 14 days and immediately contact 800 500 300.
Individuals who, to their knowledge, have been in contact with someone who was checked as a suspected case of, or was diagnosed with, the COVID-19 virus must stay at home and contact the health authorities immediately by calling 112 or their general practitioner.

 
 

 

4 March Decree by Italian Government on Hygiene Precautions

An English translation of the decree is as follows:

Basic protective practices:

wash your hands often. It is recommended to make available in all public spaces, gyms, supermarkets, pharmacies and other aggregation places, hydroalcoholic solutions for hand washing *;
avoid close contact with people suffering from acute respiratory infections;
avoid hugs and handshakes;
maintain, in social contacts, an interpersonal distance of at least one metre;
practice respiratory hygiene (sneezing and/or coughing into a handkerchief, avoiding contact of the hands with respiratory secretions);
avoid the mixed use of bottles and glasses, especially during sports activities;
do not touch your eyes, nose and mouth with your hands;
cover your mouth and nose if you sneeze or cough;
do not take antiviral drugs and antibiotics, unless prescribed by the doctor;
clean surfaces with chlorine disinfectants, or alcohol;
use a mask only if you suspect you are sick or if you're giving care to sick people.

* Dispensers currently available on ICTP campus (PDF download)

 
 
 
 
Further updates will be posted as developments evolve.
More information about COVID-19 can be found at the following sites: